Conference-hall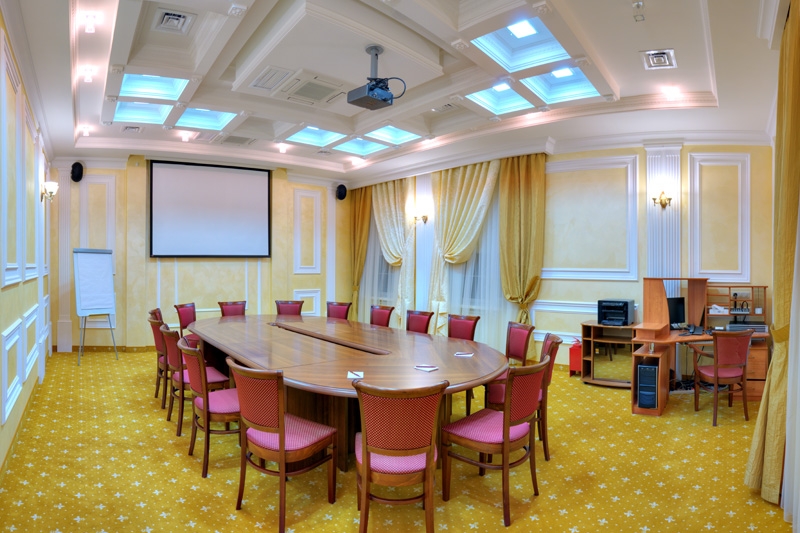 Conference room is located on the second floor of hotel "Olymp". It perfectly suits for seminars, corporate training, presentations and small conferences of 20 persons.
The room has all the necessary for their organization: a table, chairs, a projector, a screen, audio, a computer, a flipchart, access to the Internet.
Condition system provides optimal temperature even in a hot summer day. Large windows, lightproof curtains, excellent artificial light and mild colors create real working atmosphere.
As an option you may have a coffee-break: near the conference room there's a luxurious banquet hall, which one can use during a break. Here it's possible to organize cocktail dinners and small ceremonies. All the events are served by professional staff which is one of the secrets of a high level arrangement.